May 27, 2020
The Very Fairy Princess & Morris Micklewhite and the Tangerine Dress
May 27, 2020
The Very Fairy Princess & Morris Micklewhite and the Tangerine Dress
Today's stories are about the things that make us unique, whether it's a favorite dress or a special talent. Plus, author Christine Baldacchino tells us how an experience from her life inspired her book.
Get The Very Fairy Princess: | |
Get Morris Micklewhite and the Tangerine Dress: | |
---
PICTURE THIS: MORE FROM THE ILLUSTRATORS
Christine Davenier, illustrator of The Very Fairy Princess, and Isabelle Malenfant, illustrator of Morris Micklewhite and the Tangerine Dress, both like to kick off their creative process with character research. 
Christine based the character of Geraldine on Emma's daughter (and Julie's granddaughter), Hope. To capture her essence, Christine referenced photographs of Hope as she sketched. 
Isabelle saw the tangerine dress as a character in and of itself. She captured its personality by giving it "a different treatment... without contour to represent the freedom of movement."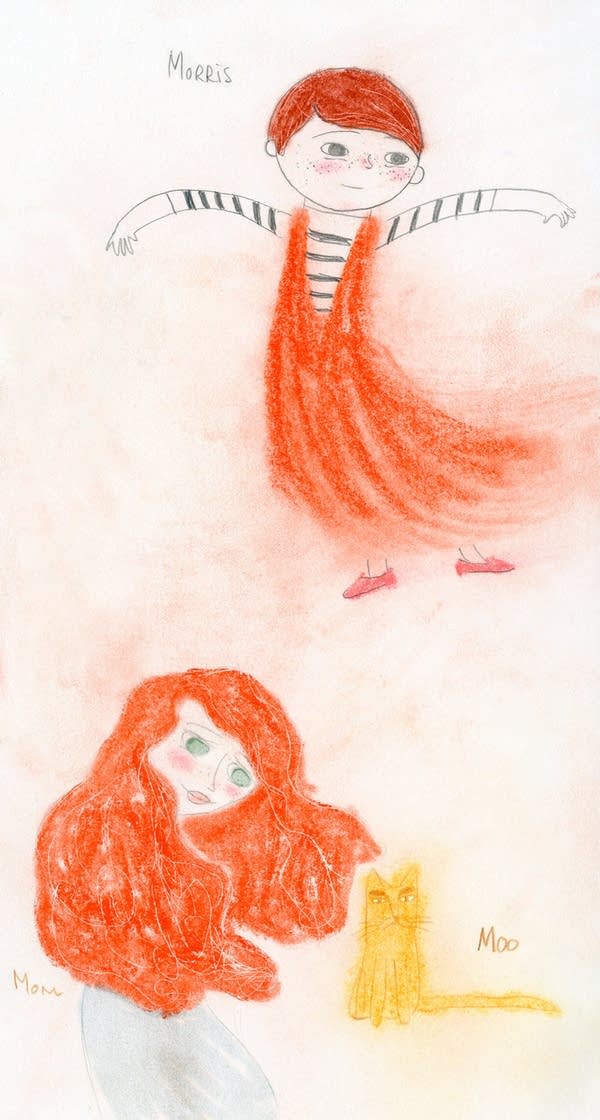 ---
THIS WEEK'S ACTIVITY: DRAW YOUR DREAM OUTFIT
Feeling fashionable? We'd love to know what you're wearing! Draw a picture of yourself in your dream outfit and send it to us!
---
THE BACKSTORY
When author Christine Baldacchino was a kid, she wanted to be Batman and play superheroes with the boys at school. But they wouldn't let her play unless she agreed to be a girl in need of saving. "Luckily, like Morris, I had a big imagination," Christine said. "I used my imagination to rescue myself from being the damsel in distress."
---
READING RECOMMENDATIONS
If you've got a flair for fashion, you might want to check out these on-trend tales.
Not All Princesses Dress in Pink by Jane Yolen and Heidi Stemple
Get this book: | |
Crown: An Ode to the Fresh Cut by Derrick Barnes
Get this book: | |
Mary Had a Little Glam by Tammi Sauer
Get this book: | |
Naked Mole Rat Gets Dressed by Mo Willems
Get this book: | |
The Dress and the Girl by Camille Andros
Get this book: | |
Mary Wears What She Wants by Keith Negley
Get this book: | |
---
WONDERFUL WORDS
In this episode, we celebrated the word Swish. It means to move with a hissing or rushing sound. e.g. Morris Micklewhite's dress swishes when he walks.