May 13, 2020
From the Stars in the Sky to the Fish in the Sea
May 13, 2020
From the Stars in the Sky to the Fish in the Sea
A magical child is born with the ability to transform into many different things. But what happens when the other children don't understand? Plus, a special message from author Kai Cheng Thom.
Get this book:  |  | 
.
---
PICTURE THIS: MORE FROM THE ILLUSTRATOR
Kai Yun Ching and Wai-Yant Li created the illustrations for this book together.
In the words of Wai-Yant and Yun Ching, illustrating this book was "a collaborative process" and "a work of love and community." Neither of them are professional illustrators, but they both have immense artistic talents, and they were deeply committed to co-creating the beautiful illustrations that fill this book. 
As they described it, "...we would go back and forth on a lot of ideas, draw and paint A LOT, and ask a lot of our artistic friends for feedback. After going through the story and deciding what would go on what page, Wai-Yant sketched out the thumbnails for the book pages and Yun Ching would start painting." 
Miu Lan has different animal abilities. What would yours be? !
---
THIS WEEK'S ACTIVITY: SING A SONG FOR SOMEONE YOU LOVE!
Miu Lan's mother sings them a song to remind them they're loved. Who do you love? Sing them a song to remind them how much you care! It can be any song  — a lullaby, a show tune, a song you make up... 
If you feel like sharing, send the Julie's Library team an audio or video recording of yourself singing to that special person. We'd love to fill the library with the sound of your music!
---
THE BACKSTORY
"I really wanted to write a book where there [is] a kid who isn't a boy or girl, but is many things at once, and is being supported by a loving parent.... I think that's really all that we need to get through some of the most difficult times… we need to know that someone loves us and believes in our magic."  — Kai Cheng Thom, author of From the Stars in the Sky to the Fish in the Sea.
---
READING RECOMMENDATIONS
This week we're reading books all about love and family. Here are some of our favorites.
Julián Is a Mermaid by Jessica Love
Get this book: |  |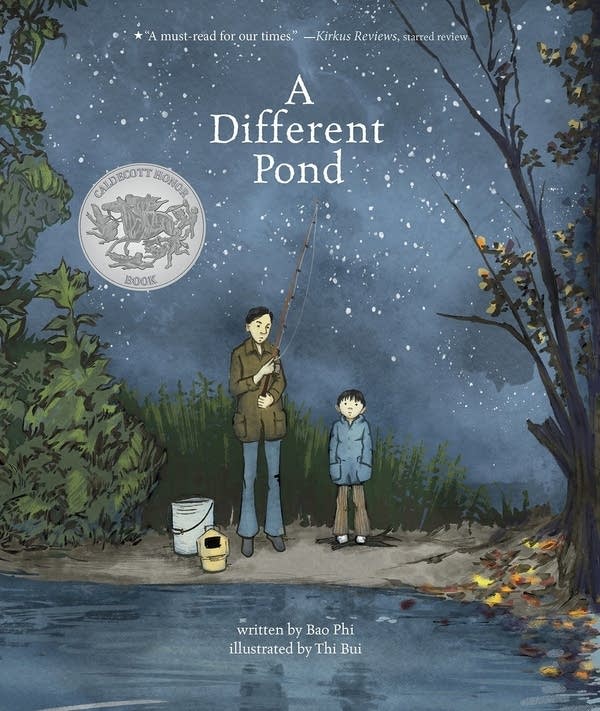 A Different Pond by Bao Phi
Get this book:  |  | 
Red, A Crayon's Story by Michael Hall
Get this book: |  | 
I am Love by Susan Verde
Get this book: |  | 
Between Us and Abuela by Mitali Perkins
Get this book: |  | 
My Love for You is the Sun by Julie Hedlund
Get this book: |  | 
---
WONDERFUL WORDS
Delectable (adjective)  — It means "tasty" or "delicious." And it's so fun to say  — delectable!
.